Taper bush pulley India manufacturers, v belt pulley China producers, belt sheave USA, timing pulley UK, flat belt pulley-HIC v groove pulley Korea suppliers.
Taper Bush Belt Pulley Sheaves Manufacturers
India located manufacturers of taper lock pulley, v belt pulley, taper lock bush, belt sheave, narrow v belt pulley, flat mount pulley, weld on hubs, timing pulley, cast iron pulley, industrial belt pulleys, fan pulleys, flat belts pulleys, solid pulley, steel pulley wheels, groove solid pulley, v groove pulleys, belt pulley wheel, motor pulley, taper bush finished bore keyway pulley, solid hub pulley, blower drive pulleys, dual belt pulley, wedge belt pulley, banded belt pulley, tractor belt pulley, gearbox pulley, positive drive pulley exporters to blower motor and centrifugal fan manufacturers by HIC Universal having dealers distributors in China, Asia, USA, UK, Australia, New Zealand, Canada, Africa, Europe, Latin America, Scandinavia, belt pulleys suppliers as per quality standards conforming IS 3142, British BS 7620, German DIN 2211, ISO 4183, American ANSI IP - 20 for classical and wedge pulley, ANSI IP - 23 for narrow belt pulley, ISO 1940, DIN 5294 for timing pulley, DIN 6885 for taper bush with metric bore.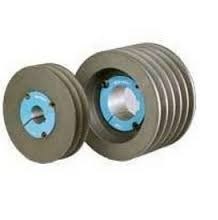 Dual-Duty V-Pulley with Taper Bush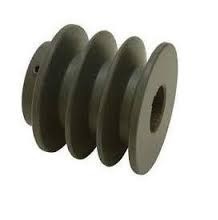 Solid Hub V Grooved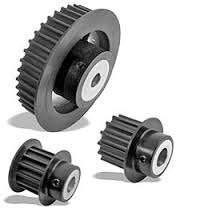 Timing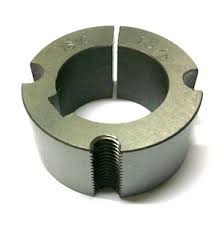 Taper Bush
Roller Chain Sprockets
Rotate Belts In Full Swing

using HIC Universal
Balanced Drive Pulley Sheaves
Power transmission motion setting dynamic mechanical wheel CNC machined taper lock bush system v belt-pulley manufactured of graded cast iron G3000 GG and timing pulleys produced of steel plus aluminum material precision statically balanced drive-pulley sheaves made in India by HIC Universal.
HIC Universal Taper lock belt pulleys, v belt-pulley sheaves and timing pulleys are Original Choice by industrial blower motor and centrifugal pump manufacturers in India, China, Mexico USA North America, Canada, Latin America, Germany, Sweden, Russia, Japan, South Korea, Scotland-UK, Singapore, Australia, South Africa, Philippines, Indonesia, Saudi Arabia and other Asian countries.
Drive V Belts Pulley are classified as Identifiable ready to use Machined parts of Alloy Steel HS Code 8483.
Toothed Drive Belts Timing Pulley are classified as Identifiable ready to use Machined parts of Alloy Steel
HS Code 8501.
Technical Data Sheet of blower motor v belt-pulley available online.
Technical Data Sheet of gear pump grooved timing-pulleys available online.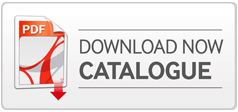 India v belt pulley Suppliers HIC
Andaman Nicobar India XL L H XH Pitch Timing belt-pulley manufacturers Government suppliers
Andhra Pradesh India A B C section Cast Iron V belt-pulley diesel engine manufacturers suppliers
Arunachal Pradesh India AX BX D E sizes V grooved pulley manufacturers Government suppliers
Assam India SPA SPB SPC Classical Taper Bush pulleys tea making machinery manufacturers suppliers
Bengal India BB C D belt sizes Grooved pulleys sheaves rice huller machine manufacturers-suppliers
Bihar India SPZ SPA SPB SPC Wedge belt v sheave radial drill machine manufacturers-suppliers
Chandigarh India V shaped grooves Taper Lock pulleys industrial machinery manufacturers-suppliers
Chhattisgarh India CX BX Cogged V-belt Solid pulleys construction equipment manufacturers-suppliers
Dadra Nagar Haveli India RSPA RSPB SPC SPZ Wedge V pulleys rig pumps manufacturers-suppliers
Delhi NCR India QD Bush Classical Wedge v belt timing pulleys automotive manufacturers-suppliers
Goa India J L M HTD XXH Poly V and Timing belt-pulley mining equipment manufacturers-suppliers
Gujarat India A B C D SPZ SPA v belt sizes Taper Lock V sheaves thresher manufacturers-suppliers
Haryana India 3V 5V 8V 5VX A B C profile Narrow v belt-pulley blower manufacturers-suppliers
Himachal Pradesh India Taper Lock V grooved pulleys mobile crusher manufacturers-suppliers
Jharkhand India B C D E XPB SPC Sheave-Pulleys coal handling equipment manufacturers suppliers
Karnataka India Trapezoidal tooth profile Timing belt-pulley machine tools manufacturers suppliers
Kerala India A B C SPA SPB sections Driving V belt-pulley Wheel rolling mill manufacturers suppliers
Madhya Pradesh India Crowned Steel Flat V belt-pulleys jaw crusher manufacturers suppliers
Maharashtra India 5VX BX D SPB SPC V belt-pulley Taper Bush vibrating screen manufacturers suppliers
Manipur India Cogged belt V grooved pulleys bucket conveyor machinery manufacturers suppliers
Meghalaya India C D section solid hub v pulleys quarry limestone crusher manufacturers suppliers
Nagaland India SPB SPC XPA Wedge sheave asphalt drum mixer manufacturers suppliers
Orissa Odisha India Flat pulley-belt drive system construction equipment manufacturers suppliers
Pondicherry India HTD synchronous Timing belt-pulley metal cutting tool manufacturers suppliers
Punjab India C D E SPC sizes V groove pulleys steel rolling mill machinery manufacturers suppliers
Rajasthan India Tractor Banded V belt-pulley automobile components manufacturers suppliers
Sikkim India SPZ AX B section Gearbox pulleys pharma machinery manufacturers suppliers
Tamil Nadu India Cast iron Flat belt-pulley piston belt drive air compressor manufacturers suppliers
Tripura India B C D XPB SPC section Dual belt-pulley cone crushers manufacturers suppliers
Uttar Pradesh India V Ribbed belt-pulley auto parts manufacturers suppliers
Uttarakhand India Taper bush finished bore pulley energy conservation contractors suppliers
Asia Machinery V Flat Timing Pulleys Neighbouring Countries HIC India Exports:
Bhutan Asia Double pitch Chain Sprockets gearbox equipment manufacturers exporters
Nepal Asia BX C D SPB Cast Iron v pulleys drum motor conveyor drives manufacturers exporters
Myanmar Burma Asia AX BX C V belt-pulley diesel engine spare parts manufacturers exporters
Sri Lanka Asia SPZ A B Taper Lock Bush V belt-pulley roofing sheets manufacturers exporters
Thailand Asia HT HTD T5 Customized Timing belt-pulley process automation manufacturers exporters
Singapore Asia 3V 5V SPZ SPA SPC B C D TB QD Cast iron Sheaves coni-drive manufacturers exporters
Malaysia Asia Aluminum Alloy Timing pulleys factory automation system manufacturers exporters
Philippines Asia FHP AX BX BB V belt-Pulleys for Taper bushes machine parts manufacturers exporters
Indonesia Asia Metric Wedge Timing belt-pulleys oil drilling machinery manufacturers exporters
China Asia Quick Detachable Bushed bore v pulleys electric motor manufacturers exporters
Hong Kong Asia Multi-Band V Timing belt-pulley auto components manufacturers exporters
Bangladesh Asia Sprockets Taper Lock Dual duty pulleys textile machine manufacturers exporters
Taiwan Asia Flat belt SPB 8V B C PK Ribbed belt-pulley clutch bearings manufacturers exporters
Japan Asia Aluminum Timing Tensioner v sheave automation equipment manufacturers exporters