Bolt plate fasteners India manufacturers, euro bolts China producers, belt clippers USA, elevator bucket bolt-HIC conveyor belt fastener Mauritius suppliers.
Euro Conveyor Bolts Fasteners Suppliers
India located manufacturers of solid plate fasteners, alligator shape crocodile type, euro bolts, elevator bucket bolts, belt clippers, wire hooks, steel-belt laces, fang bolts, elevator bolts, belt-jointing tool, Allen hex key wrenches, oval washers, hawk conveyor belt fasteners exporters to mill machinery conveyor belt splice mechanical parts traders by HIC Universal having dealers distributors in China, Asia, USA, UK, Australia, New Zealand, Canada, Africa, Europe, Latin America, Scandinavia, belt fasteners suppliers as per quality standards conforming IS 10288, DIN 15237, ISO grade 5.8.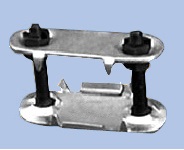 Solid Plate Conveyor-Belt-Fastener HAWK Type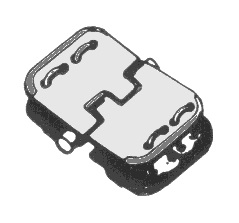 Ready Set Staple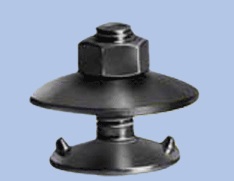 Euro Elevator Bolt As per DIN 15237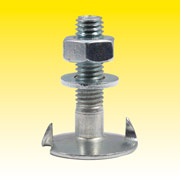 Fang Type Bucket Elevator Bolts
Steel Belt Lacing
Fasten Belting Worry-Free

using HIC Universal
Super-Grip Belt Fasteners
Belt-conveyor materials movement gets safe using belt fastener and elevator bolt made in India by HIC Universal.
HIC Universal Euro bolts and plate conveyor fasteners are Original Choice by mining conveyor system and crusher manufacturers in India, USA, China, UK, Italy, Argentina, Colombia, Greece, Kenya, Congo, Mauritius, South Africa, Tunisia, Namibia, Cameroon, Australia, New Zealand, Indonesia, Turkey, Israel, Saudi Arabia and other Asian countries.
Belt Fasteners Elevator Bolts are classified as High Tensile Precision Fasteners HS Code 8428.
Technical Data Sheet of belt-fasteners euro bolts available online.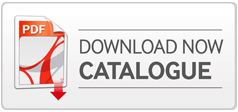 India Conveyor Belts Elevator Bolts suppliers HIC
Andaman Nicobar India belt-clipper wire hooks food industries clients
Andhra Pradesh India hawk conveyor fasteners coal fired power plants mill stores suppliers
Arunachal Pradesh India elevator bucket-belt Euro bolts poultry industries clients
Assam India staple conveyor belt fasteners food industries machinery traders suppliers
Bengal India crocodile belt fasteners metal mining steel industries conveyor parts suppliers
Bihar India bucket elevator-belt bolt Steel Alligator Fastener foodgrains factories suppliers
Chandigarh India steel belt lacing paper manufacturers machinery parts traders suppliers
Chhattisgarh India hawk conveyor-belt fastener sponge iron mill machinery stores suppliers
Dadra Nagar Haveli India conveyor belt lacing commercial laundry units suppliers
Delhi NCR India staple conveyor belt fasteners Euro Bolt airports suppliers
Goa India staples pre-inserted conveyor-belt fastener seafood exporters clients
Gujarat India hawk conveyor fastener cement manufacturing industries suppliers
Haryana India belt fasteners clipper Elevator Bolt dairy milk producers plants suppliers
Himachal Pradesh India conveyor-belt jointing tool belts splicing vulcanizers suppliers
Jharkhand-India belt wrenches allen hex key mica mining industry suppliers
Karnataka India gripwell leather belting fastener textile fabrics manufacturers clients
Kerala India elevator bucket bolts rice husk milk producers mill stores traders suppliers
Madhya Pradesh India Belt Alligator Fastener Euro Bolt newsprint paper manufacturers clients
Maharashtra India staple-conveyor belt fasteners system dairy food industries suppliers
Manipur India belt punches tempered Wire Hooks mill machinery parts traders suppliers
Meghalaya India alligator belt fasteners aggregate food industries suppliers
Nagaland India hawk conveyor belt fastener cement making factories customers
Odisha Orissa-India fang elevator Euro bolts phosphates fertilizer industries suppliers
Pondicherry-India oval washers belt fastener jointing Tool packaging industries clients
Punjab India elevator bolt belt-fastener Allen Hex Key Wrench wheat flour mills suppliers
Rajasthan India leather nylon belt-fasteners Wire Hooks woolen industries suppliers
Sikkim India belt-fastener clipper Elevator Bolt rice mill factories suppliers
Tamil Nadu India hawk conveyor-belt fasteners sugar mill industries suppliers
Tripura India conveyor belt fasteners ordinance government factories suppliers
Uttar Pradesh India belt fasteners clipper paper mill machinery store dealers suppliers
Uttarakhand India euro elevator bolt Belt-Clippers pharmaceutical industries customers
Asia Belt Fasteners Bolt Neighbouring Countries HIC India Exports:
Bhutan Asia belt-fastener clipper hook Fang Bolts woodworks industries suppliers
Nepal Asia conveyor-belt hawk fasteners cement industries exporters
Myanmar Burma Asia elevator bucket Euro bolts aggregate industries exporters
Sri Lanka Asia hawk conveyor belt fasteners minerals sand industries suppliers
Thailand Asia staple conveyor-belt fasteners automobile manufacturing industries exporters
Singapore Asia alligator belt fasteners seafood processing plant mill supplies exporters
Malaysia Asia conveyor belt lacing Elevator Euro Bolts dairy food industries exporters
Philippines Asia belt fastener clippers electronics assembly industries exporters
Indonesia Asia alligator conveyor-belt fastener oil petroleum industry suppliers
China Asia staple conveyor-belt fasteners food products manufacturers exporters
Hong Kong Asia elevator euro bolts engineering industries conveyors manufacturers sellers
Bangladesh Asia belt-clipper wire hook jute textile mill industrial Agents suppliers
Taiwan Asia leather belt fasteners conveyor-belt machinery parts producer exports
Japan Asia conveyor-belt lacing fastener automobile cars makers exporters