Flat transmission belt India manufacturers, leather belting China producers, tangential belts USA, nylon belt Japan-HIC transmission belt Italy suppliers.
Leather Nylon Transmission Belting Manufacturers
India located manufacturers of flat transmission belt, leather transmission belting, tangential belts, nylon transmission belt, rubber transmission-belts, extremultus flat belts, folder gluer belts, chrome leather transmission-belts, rubber leather belt, balata transmission belting, power transmission belt for the train lighting, nylon sandwich belt, generator leather belt, power transmission flat belt types exporters to textile twisting machinery and flour mill machines manufacturers by HIC Universal having dealers distributors in China, Asia, USA, UK, Australia, New Zealand, Canada, Africa, Europe, Latin America, Scandinavia, transmission belting suppliers as per quality standards conforming IS 1370, IS 6538, BS 3790, ISO 4184.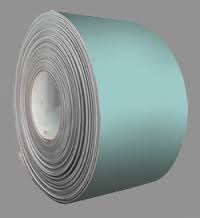 Tangential-Belt TA Series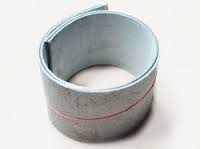 Leather Transmission Belting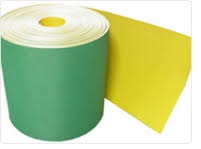 Rubberized Nylon Sandwich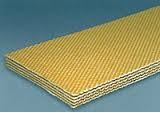 Rubber-Transmission-Belt Cotton Hard Duck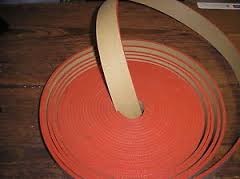 Balata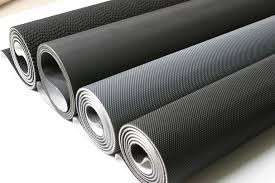 Treadmill
Run Line Shaft Speedily

using HIC Universal
Energy-Efficient Flat Belting
Electric motors and engines flywheel high speed effective power transmission using leather nylon belting made in India by HIC Universal.
HIC Universal Leather transmission belting and flat rubber transmission belts are Original Choice by textile machinery and flour mill machines manufacturers in India, USA, China, Italy, Canada, Germany, Japan, Austria, Belgium, Spain, South Africa, Taiwan, UK, South Korea, Peru, Australia, Philippines, Thailand, Indonesia, Bangladesh, Pakistan and other Asian countries.
Power Transmission Flat Belts are classified as Flat Belts or Belting Of Vulcanized Rubber
HS Code 4010.
Leather Transmission Belting are classified as Leather Transmission-Belts
HS Code 4204.
Technical Data Sheet of flat transmission belting available online.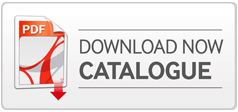 India transmission belts Suppliers HIC
Andaman Nicobar India 31oz balata transmission-belting packing machinery manufacturers suppliers
Andhra Pradesh India 37oz cut edge flat transmission belt rice mill machinery manufacturers suppliers
Arunachal Pradesh India round edge transmission belt threshing machine manufacturers clients
Assam India 34oz hard duck flat transmission belting flour mill machines manufacturers suppliers
Bengal India endless flat belts tobacco machine makers manufacturers clients
Bihar India 28oz Quality rubber transmission belting agricultural motors manufacturers customers
Chandigarh India friction surface transmission belting 31oz grade impellers manufacturers suppliers
Chhattisgarh India LF LL series nylon sandwich belt particle board machinery manufacturers-suppliers
Dadra Nagar Haveli India folder gluer belts box making machine makers-suppliers
Delhi NCR India power transmission belt 31oz hard duck for train lighting Railways suppliers
Goa India chrome leather belting LF series band saw machine manufacturers sellers
Gujarat India tangential belts TA series textile twisting machine manufacturers-suppliers
Haryana India extremultus flat belts L series textile ring spinning machines manufacturers-suppliers
Himachal Pradesh India leather covered nylon core LF series paper mill cone drive belting suppliers
Jharkhand India leather transmission belt LL type iron coil wrapper machinery makers suppliers
Karnataka India fabric rubber belting FR series textile printing machine manufacturers sellers
Kerala India gang saw belt LF type marble gang saw machine motor manufacturers suppliers
Madhya Pradesh India nylon belts endless cigarette making machine manufacturers customers
Maharashtra India tangential belts T series yarn spinning machine manufacturers sellers
Manipur India leather transmission belt LF type wood chippers machinery manufacturers sellers
Meghalaya India single side chrome leather belting crusher machinery fabricators suppliers
Nagaland India knitting loom belt FF type circular knitting machines manufacturers sellers
Orissa Odisha India flat rubber belting 31oz 34oz 37 oz rice mill machinery manufacturers-suppliers
Pondicherry India rubber nylon flat belting rotor spinner manufacturers sellers
Punjab India TFO- two for one Twister high speed belt fancy twisters manufacturers suppliers
Rajasthan India nylon transmission-belts T series of textile covering machines manufacturers suppliers
Sikkim India rubber transmission belt 34 oz duck canvas oil mill machinery manufacturers suppliers
Tamil Nadu India LL LF TA ARS 31oz 34 oz Leather Nylon Rubber Transmission Belts suppliers
Tripura India flat transmission belt flour mill machines manufacturers suppliers
Uttar Pradesh India treadmill running belt gym equipment walking exercise machine makers suppliers
Uttarakhand India leather nylon belting paper reel to sheet cutting machine manufacturers sellers
Asia Leather Nylon Belting Neighbouring Countries HIC India Exports:
Bhutan Asia nylon flat belt plywood sanding machine manufacturers suppliers
Nepal Asia nylon flat belting LF LL 31 oz Canvas textile twisting machine exporters
Myanmar Burma Asia leather transmission belt wood chippers machinery manufacturers of exporters
Sri Lanka Asia twisted flat belt for line shaft textile machinery manufacturers exporters
Thailand Asia nylon flat belting two for one Twister manufacturers exporters
Singapore Asia treadmill running belt DB series gym equipment manufacturers exporters
Malaysia Asia chrome leather belting FR series type vacuum pump manufacturers exporters
Philippines Asia endless flat belts ARS series machine tools manufacturers exporters
Indonesia Asia tangential belts TA T series textile twisting machine manufacturers exporters
China Asia gang saw belt marble gang saw machine motor manufacturers exporters
Hong Kong Asia tangential belts textile covering machines manufacturers exporters
Bangladesh Asia nylon transmission-belts LF 32 oz yarn spinning machine manufacturers exporters
Taiwan Asia chrome leather belting LL L series type air compressor manufacturers exporters
Japan Asia leather transmission belting paper reel to sheet cutting machine makers exporters