Conveyor Drum Pulley Manufacturers
India located manufacturers of conveyor head drum, tail end drum roller, conveyors snub pulley, conveyor pulleys rubberfix, diamond grooved rubber lagging conveyor pulley, herringbone rubber pulley lagging sheet, conveyors drum roller exporters to underground mining equipment manufacturers by HIC Universal having dealers distributors in China, Asia, USA, UK, Australia, New Zealand, Canada, Africa, Europe, Latin America, Scandinavia, drum rollers suppliers as per quality standards conforming IS 8531, ISO 3684, BS 970, SANS 1669-1.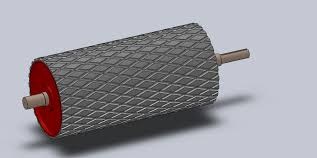 Head
Tail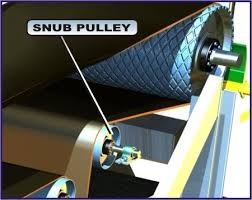 Snub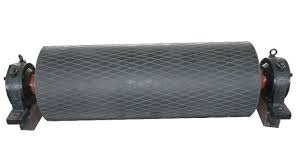 Bend
Take-Up
Operate Conveyors Non-Stop

using HIC Universal
Balanced Drum Conveyor Pulleys
Lifting of materials vertically in the conveyor belt gets accomplished using conveyor drum pulleys made in India by HIC Universal.
HIC Universal conveyor drum pulleys are Original Choice by power plant consultants and underground mining equipment manufacturers in India, Europe, Australia, Middle East, North America, South America, East Africa, South Africa, New Zealand, Ethiopia, Grenada, Hong Kong, Far East, and different Asian countries.
Conveyor Drum Pulleys are classified as Identifiable ready to use Machined parts of Alloy Steel HS Code 8425.
Technical Data Sheet of conveyors pulley head end and tail end available online.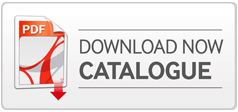 India Conveyor Drum Pulley Suppliers HIC
Andaman Nicobar-India conveyor-pulley food industries machine manufacturers-suppliers
Andhra Pradesh India conveyor-drum pulley baggage conveyors system manufacturers suppliers
Arunachal Pradesh India conveyor-pulley material handling equipment manufacturers sellers
Assam India head conveyor-drum quarrying machine manufacturers-suppliers
Bengal India conveyor-pulleys rubberfix airports equipment manufacturers-suppliers
Bihar India conveyor-drum roller road construction machinery manufacturers-suppliers
Chandigarh-India conveyor-pulley conveyor systems manufacturers industries suppliers
Chhattisgarh India rubber lagging conveyor-pulley mining equipment manufacturers-suppliers
Dadra Nagar Haveli-India conveyor-drum foundry equipment manufacturers suppliers
Delhi NCR India head conveyor-drum bulk terminal equipment manufacturers-suppliers
Goa-India diamond grooved rubber lagging conveyor-pulley mining equipment manufacturers suppliers
Gujarat India conveyor-drum roller asphalt plant machinery manufacturers-suppliers
Haryana India herringbone rubber pulley lagging sheet cement plant machinery manufacturers-suppliers
Himachal Pradesh India conveyors snub pulley belt conveyor-system manufacturers-suppliers
Jharkhand India head conveyor-pulley foundry equipment manufacturers-suppliers
Karnataka India rubber lagging conveyor-pulley quarry machine manufacturers sellers
Kerala India elevator boot pulley milk dairy equipment manufacturers-suppliers
Madhya Pradesh India conveyor-drum cargo loader equipment manufacturers-suppliers
Maharashtra India conveyor-drum roller aircraft equipment belt loader manufacturers-suppliers
Manipur-India conveyor-pulley automated conveyor-system manufacturers sellers
Meghalaya India rubber lagging conveyors pulley mining machine manufacturers-suppliers
Nagaland India tail end drum pulley conveyor-system manufacturers sellers
Orissa Odisha India head drum-conveyor underground mining machinery manufacturers-suppliers
Pondicherry-India conveyor-drum roller bottling plant manufacturers suppliers
Punjab India conveyor-pulleys rubberfix mining equipment manufacturers-suppliers
Rajasthan India tail end drum-conveyor salt processing plant manufacturers-suppliers
Sikkim India conveyor-drum pulley food processing plant manufacturers suppliers
Tamil Nadu India conveyor-drum roller bulk terminal equipment manufacturers-suppliers
Tripura India conveyor-pulley food equipment manufacturers-suppliers
Uttar Pradesh India snub conveyor-pulley sugar mill plant manufacturers-suppliers
Uttarakhand India conveyor-drum roller jaw crushers manufacturers-suppliers
Asia Conveyor Drum Pulley Neighbouring Countries HIC India Exports:
Bhutan Asia conveyor-pulley cement plant machinery manufacturers exporters
Nepal Asia conveyor-drum pulley material handling system manufacturers exporters
Myanmar Burma Asia conveyors drum roller steel mills furnace manufacturers exporters
Sri Lanka Asia conveyor-pulleys rubberfix building roofing materials manufacturers exporters
Thailand Asia herringbone rubber pulley lagging sheet conveyors manufacturers exports
Singapore Asia snub conveyor-pulley material handling equipment manufacturers exports
Malaysia Asia conveyors head drum rubber tires manufacturers industries suppliers
Philippines Asia tail end drum conveyors chemicals plant manufacturers exports
Indonesia Asia rubberized conveyors drum ceramics industry machinery producer suppliers
China Asia diamond grooved rubber lagging conveyors pulley steel mill furnace manufacturers export
Hong Kong Asia conveyor-pulley environmental product manufacturers exporters
Bangladesh Asia conveyors drum roller pharmaceutical manufacturers exports
Taiwan Asia herringbone rubber pulley lagging sheet industrial belts producer exporters
Japan Asia conveyors drum pulley automated conveyors manufacturers exporters