Pipe Conveyor Roller Idlers Manufacturers
India located manufacturers of impact roller, carry idler, off set trough idler, flat return idlers, pipe conveyor rollers, picking idlers, friction self-aligning idler, vee return-idler, training idler, feeding idlers, garland roller, transition idlers, idler frame for roller mounting, retractable idlers, exporters to load carrier conveyor material handling equipment manufacturers by HIC Universal having dealers distributors in China, Asia, USA, UK, Australia, New Zealand, Canada, Africa, Europe, Latin America, Scandinavia, roller idlers suppliers as per quality standards conforming IS 8598, IS 9295, BS 970- En3B, CEMA- B, CEMA - C series.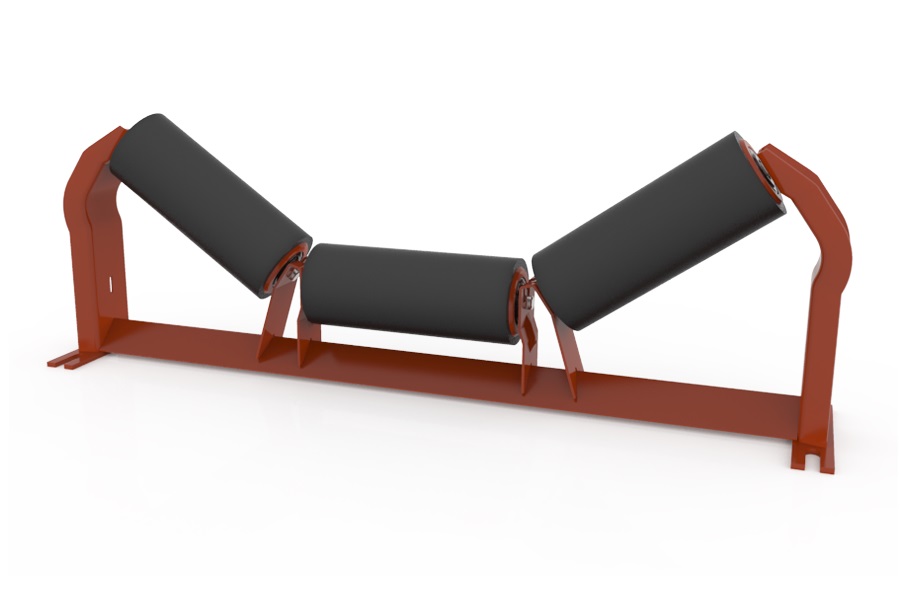 Carrying-Idler with frame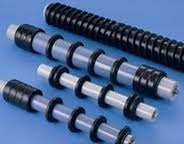 Impact-Idler with Rubber Rings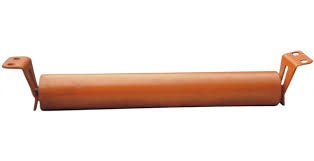 Return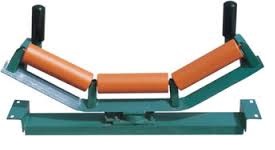 Self-Aligning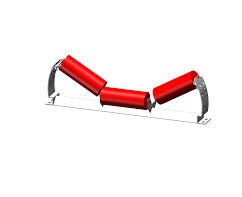 Transition
Move Load Without Halt

using HIC Universal
Dust-proof Conveyor Idlers
Belt conveying system load carrying movement gets fulfilled using conveyor idler rollers made in India by HIC Universal.
HIC Universal pipe conveyor rollers and conveyor idlers with frame are Original Choice by consultants and conveyor system bulk materials handling in India, USA, China, Turkey, Germany, Argentina, Australia, Poland, Romania, Spain, Guatemala, Kazakhstan, Russia, South Africa, Namibia, Libya, Antigua, Panama, Taiwan, Myanmar, Philippines and other Asian countries.
Conveyor Roller Idlers are classified as Identifiable ready to use Machined parts of Alloy Steel
HS Code 8431.
Technical Data Sheet of conveyor idler rollers available online.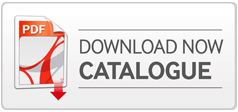 India Roller Idlers Suppliers HIC
Andaman Nicobar India conveyor roller airport suppliers
Andhra Pradesh India carry idler jaw crushers manufacturers suppliers
Arunachal Pradesh India steel rollers packaging machinery factory clients
Assam India pipe-conveyor rollers cement works mobile coal crusher manufacturers suppliers
Bengal India feeding idlers road building machines manufacturers clients
Bihar India off set trough idlers road building machines manufacturers customers
Chandigarh India tapered rollers pallet loading pharmaceutical industries suppliers
Chhattisgarh India flat return idlers guide roller limestone quarry industries suppliers
Dadra Nagar Haveli-India single roll flat carry idler bottling plants units suppliers
Delhi NCR India baggage conveyor system industrial automation plants suppliers
Goa India 3 roll off set trough-idler cargo loaders equipment manufacturers sellers
Gujarat India training idlers asphalt plants manufacturing industries suppliers
Haryana India rubber coating idler brick works belt conveyors manufacturers suppliers
Himachal Pradesh India rubber disc return idler rock crusher manufacturers suppliers
Jharkhand India impact picking idler underground mining conveyor equipment producer suppliers
Karnataka India single roll flat carry idler marble working machine manufacturers sellers
Kerala India frames for roller mounting automated-conveyor equipment suppliers
Madhya Pradesh India transition rollers quarrying machine manufacturers customers
Maharashtra India friction self aligning idlers bulk terminal equipment manufacturers sellers
Manipur India retractable idlers automated conveyor manufacturers sellers
Meghalaya India conveyor carrying roller with frame aggregate crusher manufacturers suppliers
Nagaland India training idler industrial automation plants sellers
Odisha Orissa-India garland idlers mines equipment manufacturers suppliers
Pondicherry India picking idlers packaging machinery equipment makers sellers
Punjab India conveyor idler frames paper mills bagasse conveying system manufacturers suppliers
Rajasthan India 2 roll v return training idler limestone quarry conveying system producer suppliers
Sikkim-India Self Aligning belt conveyor idler food industries suppliers
Tamil Nadu India adjustable in-line transition idler foundry equipment manufacturers suppliers
Tripura India rubber scraping rollers food processing plants suppliers
Uttar Pradesh India 3 roll trough training-idler sugar factories industrial suppliers
Uttarakhand India guide rollers beverages bottling plants conveyor-system manufacturers sellers
Asia Conveyor Roller Idlers Neighbouring Countries HIC India Exports:
Bhutan Asia carry idler woodworking machinery manufacturers suppliers
Nepal Asia impact roller paper mill machinery manufacturers industries exporters
Myanmar Burma Asia flat return idlers cement plant machine manufacturers industries exporters
Sri Lanka Asia pipe conveyor rollers mining equipment manufacturers industries exporters
Thailand Asia off set trough idlers road construction machine manufacturers industries exporters
Singapore Asia trough rollers airports equipment conveyor manufacturers exporters
Malaysia Asia training idler quarrying machine manufacturers industries exporters
Philippines Asia self aligning idler sugar mill plant manufacturers industries exporters
Indonesia Asia feeding idlers foundry equipment manufacturers industries exporters
China Asia off set trough idlers underground mining equipment manufacturers exporters
Hong Kong Asia impact idler roller ship unloader conveyor equipment manufacturers suppliers
Bangladesh Asia conveyor idler rollers sugar mill plant producer industries exporters
Taiwan Asia single roll flat carry idler power generating machinery producer exports
Japan Asia belt-conveyor idler offshore equipment producer industries exporters