Skirt rubber India manufacturers, rubber lagging China producers, pulley lagging Australia, natural skirt rubber South Africa-rubber lagging sheet suppliers.
Skirt Rubber Diamond Lagging Sheet HIC Quality Manufacturers
India located manufacturers of skirt rubber conveyor, diamond grooved lagging rubber sheet, side skirt board sealing system, pulley lagging sheet plain natural-rubber for belt conveyor, natural skirt rubber, plain lagging sheet, conveyor head drum rubber-lagging, tail drum rubber lagging sheet, take-up pulley rubber lagging exporters to conveyor component manufacturers by HIC Universal having dealers distributors in China, Asia, USA, UK, Australia, New Zealand, Canada, Africa, Europe, Latin America, Scandinavia, India, skirting rubber and rubber lagging sheet suppliers as per quality standards conforming ISO 868, German DIN 53512 for skirt-board rubber, ISO 1629, DIN 53516, DIN 53479 for pulley lagging sheet.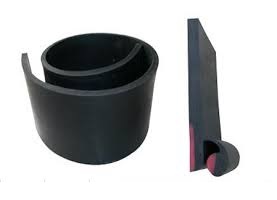 Skirt Board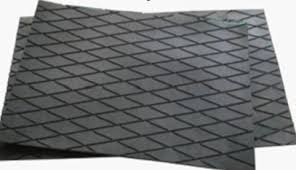 Diamond Groove Rubber-lagging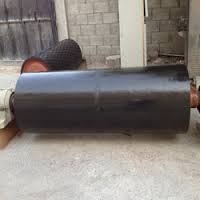 Plain Rubber Lagging Sheet
Seal and Grip Belt Conveying Profitably

using HIC Universal
Skirt Rubber Lagging Sheet
Conveyor belt materials spillage protection and straight running friction simulation skirt rubber and pulley lagging sheet manufactured of quality natural rubber compound and rubber-lagging sheet produced of synthetic rubber neoprene or SBR rubber diamond grooved or plain finish made in India by HIC Universal.
HIC Universal Skirt-rubber and diamond lagging sheet are Original Choice by conveyor component and belt conveyor system manufacturers in India, China, Australia, South Africa, United States, Canada North America, Peru Latin America, Brazil South America, Germany Europe, Russian Federation, Chile, Mexico, England-UK, Saudi Arabia, Indonesia, Yemen and other Asian countries.
Skirt Rubber are classified as Rubber-Skirting Mould HS Code 4409 .
Rubber-Lagging Sheet are classified as Pulley Lagging HS Code 4008 .
Technical Data Sheet of rubber-skirting available online.
Technical Data Sheet of pulley lagging sheet-rubber available online.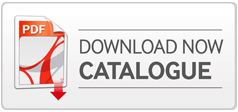 India rubber skirting lagging sheet Suppliers HIC
Andaman Nicobar-India Rubber-Skirting bucket elevator manufacturers suppliers
Andhra Pradesh India Skirt Rubber-Conveyor slag crusher plant manufacturers suppliers
Arunachal Pradesh India Side Skirt Sealing conveyor accessories manufacturers suppliers
Assam India Pulley Lagging-Rubber Sheet conveyor-systems manufacturers suppliers
Bengal India Conveyor-Pulley Lagging ball mill drum manufacturers suppliers
Bihar India Skirt Rubber-Conveyor jaw crusher manufacturers suppliers
Chandigarh-India Pulley-Lagging belt conveyor-system manufacturers suppliers
Chhattisgarh India Diamond Groove Lagging material handling conveyors manufacturers suppliers
Dadra Nagar Haveli-India Rubber-Skirting conveyor components manufacturers suppliers
Delhi NCR India Rubber-Lagging Sheet material handling equipment manufacturers suppliers
Goa-India Pulley Lagging-Sheet screening equipments manufacturers-suppliers
Gujarat India Diamond Grooved Rubber-Lagging conveyor system manufacturers-suppliers
Haryana-India Rubber-Skirting boiler feed crushing conveying system manufacturers-suppliers
Himachal Pradesh India Plain Lagging-Sheet flat belt conveyor manufacturers-suppliers
Jharkhand India Rubber-Lagging Sheet overhead conveying system manufacturers-suppliers
Karnataka India Conveyor Pulley-Lagging crushing plant manufacturers-suppliers
Kerala India Plain Lagging-Sheet inclined belt conveyor-system manufacturers-suppliers
Madhya Pradesh India Rubber-Lagging coal handling plant manufacturers-suppliers
Maharashtra India Pulley Lagging-Rubber bagasse handling system manufacturers-suppliers
Manipur-India Natural Skirt-Rubber belt-conveyor system manufacturers-suppliers
Meghalaya India Rubber-Pulley Lagging screw conveyors manufacturers-suppliers
Nagaland India Plain Lagging-Sheet stone crushers manufacturers-suppliers
Odisha Orissa-India Herringbone Rubber-Lagging belt-conveyor manufacturers-suppliers
Pondicherry-India Natural Rubber-Skirting elevator conveyor manufacturers-suppliers
Punjab India Diamond Groove Lagging-Rubber conveying system manufacturers-suppliers
Rajasthan India Rubber-Skirting bulk material handling system manufacturers-suppliers
Sikkim-India Plain Lagging-Sheet conveyors elevators equipment manufacturers-suppliers
Tamil Nadu India Skirt Board Sealing System belt-conveyor manufacturers-suppliers
Tripura India Skirt Rubber-Conveyor material handling equipment manufacturers-suppliers
Uttar Pradesh India Rubber-Lagging Sheet bulk storage silos manufacturers-suppliers
Uttarakhand India White Nitrile Pulley-Lagging food processing machinery manufacturers-suppliers
Asia Conveyor Skirting Rubber Lagging Neighbouring Countries HIC India Exports:
Bhutan Asia Skirt Rubber-Conveyor conveying systems manufacturers exporters
Nepal Asia Diamond Groove Rubber-Lagging crusher conveyor manufacturers exporters
Myanmar Burma Asia Pulley-Lagging Sheet conveyor components manufacturers exporters
Sri Lanka Asia Conveyor Head Drum Rubber-Lagging ball mill manufacturers exporters
Thailand Asia Natural Skirt-Rubber material handling equipment manufacturers exporters
Singapore Asia Skirtboard-Rubber conveyor systems manufacturers exporters
Malaysia Asia Tail Drum Rubber-Lagging Sheet crushers conveyor manufacturers exporters
Philippines Asia Take-up Pulley Rubber-Lagging conveyor system manufacturers exporters
Indonesia Asia Skirting-Rubber ash handling conveyor manufacturers exporters
China Asia pulley-lagging sheet plain natural-rubber for belt-conveyor manufacturers exporters
Hong Kong Asia side skirt board sealing system conveying system manufacturers exporters
Bangladesh Asia rubber-lagging sheet conveyor components manufacturers exporters
Taiwan Asia conveyor head drum rubber-lagging bulk system manufacturers exporters
Japan Asia herringbone conveyor pulley-lagging material handling system manufacturers exporters