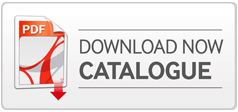 Power Transmission Flat Belt Types Manufactured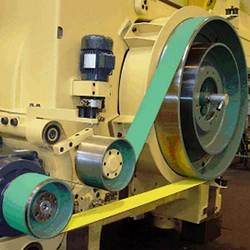 Rubber transmission belts, Cut edge flat transmission belt, Round edge transmission belt, Balata transmission belting, Power transmission belt for Train lighting, Round hay Baler belting, Combine harvester flat belt.
Nylon transmission belts, Tangential belts, Extremultus replacement flat belts, Nylon sandwich belt, Endless flat belts, Folder gluer belts, Twisted flat belt for line shaft, Knitting Loom belt, TFO- two for one Twister high speed belt, Treadmill running belt, Fabric textile belting, Flat belt flywheel, Gang Saw belt.
Leather transmission belting, Double chrome leather transmission belt, Single side chrome leather belting, Rubber leather transmission belts, Generator leather belt, Paper mill Cone drive belting.
Flat Cut Differential Drive Flour Rice Mills Transmission Belt Produced by HIC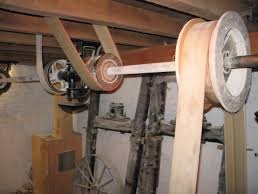 Cut Edge flat transmission belt used by manufacturers of rice mill machinery, oil mill machinery, flour mill machines of HIC make Universal brand flat belting located in Abidjan Cote d Ivoire, UK, South Carolina USA, Port Elizabeth South Africa, Accra Ghana, Arusha Tanzania, Nairobi Kenya, Istanbul Turkey, China, Ghaziabad UP, Jalandhar Punjab advantageous for differential drive power transmission.
Flat belting also used by impellers manufacturers, tobacco machine maker of HIC make Universal brand flat belting located in Padova Italy, Aarschot Belgium, Harare Zimbabwe, Montpellier Cedex France, Bangkok Thailand, Taipei Taiwan, Hong Kong, Sangli, Mumbai of Maharashtra, Coimbatore, Chennai of Tamil Nadu India advantageous for mechanical power transmission of machinery.
Friction surface transmission belting sizes manufactured width MM 25,37, 50, 62, 75, 100, 125, 150, 175, 200, 250, 300, 500, 600, 750, 900, 1000, 1050, 1100, belts up to 44 inch breadth.
Round Fold Agriculture Thresher Power Transmission Belt Produced by HIC
Round Fold edge transmission belt used by manufacturers of wheat threshing machine, paddy threshers, belt grinding machines, agricultural equipment manufacturers of HIC make Universal brand flat belting located in Agra, Barabanki, Varanasi of UP, Bhopal MP, Jaipur Rajasthan, Karnal Haryana, Surat, Rajkot, Ahmedabad of Gujarat, Konya Turkiye, Kobe Japan, Stockholm Sweden, Shanghai China Mainland, and other parts of India and Asian countries advantageous for use in power transmitting equipment.
Agricultural flat belting sizes produced width MM 25 ,50, 75,100, 125, 150, 175, 200, belting up to 8 inch breadth.
Quantity of HIC Flat Transmission Belting Supplied
Transmission Rubber Belting 1050mm width equal to 42 inch slab cut to desired sizes of width Minimum order quantity in running roll length of 110 METERS L in single Quality x Ply rating of flat belt size.
Length Tolerance of + 10 %, - 5 % on all ordered quantity of flat belting shall be supplied deemed to have been accepted by buyers.
Nylon core transmission belts Minimum order quantity of 5 METER L in single Quality of minimum multiples of 10 mm Width chargeable of flat belt size, subject to Length Tolerance of +3 %, -2 %.
Endless transmission belts by hot splicing manufactured with special HIC Universal technique of keeping belting splice angle at 60 degree.
Packed in sea-worthy jute or HDPE wrapped.