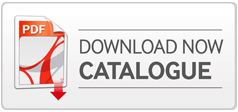 Rubber Pulley Lagging Manufacturers
Rubber Pulley Lagging used by manufacturers of conveyor pulley, mining belt conveyor drum, conveyor component producers of HIC make Universal brand rubber lagging sheet located in Newcastle New South Wales Australia, Madison Georgia United States, Pretoria South Africa, Staffordshire West Midlands UK, Qingdao China, Gladstone Queensland Australia, Allentown Pennsylvania USA, Mudgee NSW Australia, Preston UK, Parkes NSW Australia, Tampa Florida USA, Lithgow NSW Australia, Buffalo New York USA, Bengaluru Karnataka India, Hosur Tamil Nadu India, Ahmedabad Gujarat India, Sonipat Haryana India, Kolkata West Bengal India, Mumbai Maharashtra India, Delhi India, and other states of India and Asian countries, diamond groove rubber laggings or herringbone pulley lagging sheet that improves better friction or grip between belt and drive conveyor pulley to overcome belt slippage and increases head drum pulley life. While plain lagging sheet is produced for conveyor system tail drum cover and take-up pulley for enhanced belt tracking.
Pulley lagging sheet manufactured Width and Length sizes 1 m x 2 m and 1.2 m x 2.4 m, Thickness MM 6.5, 8, 10, 12, 15, Finish Diamond or Plain, plain up to max 10 meter long, Wear factor 80 mm3 at 10N, T.S. 7~15 MPa, Elongation Min 300%, Color Black, Rubber grade Natural or FRAS or White Nitrile Food, Shore Hardness A 60 ± 5, 70 ± 5.
Diamond grooved rubber sheet for laggings, Conveyor pulley lagging Plain Minimum order quantity in single size rolls NUMBERS 10.
Packed in sea-worthy jute or HDPE bags.