garland, impact,impact rollers, impact idlers-with rubber rings, garland rollers for tunner, impact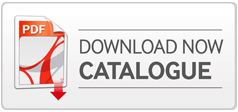 Impact Idler Rubber Ring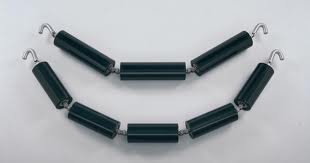 Impact idlers fitted with concentric rubber rings are used by bulk material handling companies conveyor manufacturers of HIC make Universal brand Impact idler rollers located in Centurion, Bryanston of South Africa, Piso Argentina, Antofagsta Chile, Delta Canada, Berngau Germany, Blairsville Pennsylvania USA, Sheffield United Kingdom, Malaga Western Australia, Cavite Philippines, Jakarta Uttara Indonesia, Bhairahawa, Birgunj, Biratnagar of Nepal, Gorakhpur, Patna, Kolkata, Mumbai, Bengaluru, Hyderabad and other Indian states and Asian countries for advantageous reason of using at bottom of impact point of troughed belt over full loading length at spacing of 350 mm gapto give cushioning effect to prevent belting damage.
Garland rollers used by tunnel conveyors manufacturers of HIC make Universal brand Garland idler rollers located in Wisconsin of USA, Ontario, Toronto of Canada, Milan, Rome, Pescara, Predosa of Italy, China, UK, Johannesburg of South Africa, New South Wales of Australia, Howrah of Bengal, Vallabh Vidhyanagar, Ahmedabad, Rajkot of Gujarat, Chennai, Tuticorin of Tamil Nadu and underground mining equipment manufacturers, located in Marion Illinois, Ohio, Hico West Virginia, Pleasanton California, Michigan of USA, West Midlands England UK, Ontario, Quebec of Canada, Belmont Western Australia, Istanbul Turkey, Bauma Germany, Damascus Syria, Dhanbad Jharkhand, Nagpur Maharashtra for advantageous reason of using at very high speed conveying belt speeds up to 60 m/min and high capacities installed onto a roller frame in tunneling, rock excavation, continuous mining bulk materials handling flow-formed roller design without welding being lighter in weight and energy efficient.
Impact idler manufactured types include :
Impact picking idler, Feeding idler, Frames for roller mounting, Garland idlers.