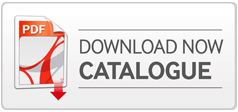 Conveyor Belt Selection Guide
Follow simple steps for as to How to select conveyor belt to transport material through conveying system:-
Step 1 of HIC-Universal conveyor-belt Selection:

Effective Belt Tension measurement- EBT is calculated by summing up Tension needed to move Empty belt + Tension needed to move Load Horizontally + Tension needed to Lift the Load on conveyor belt by calculations.
Step 2 of HIC-Universal conveyor-belt Selection:

Tensile Rating choice – Conveyor Belt Tensile Strength Rating class is selected considering corresponding allowable working tension after EBT is known, say 400/3 or 800/4 or others.
Step 3 of HIC-Universal conveyor-belt Selection:

Belt Ply Rating and Fabric Construction choice- Considering tensile or breaking strength requirements, select 2, 3 or 4 ply belt corresponding to tensile strength rating of HIC Universal manufacturing range. Selecting higher tensile belt will help in reducing stretch, thus allow in excess of 2% take-up.

Pulley size limitations must be considered checking technical data sheet of HIC-Universal conveyor belts, as More Plies mean larger diameter size of pulley, and if not adhered, belt will pre-maturely fail. Check for Head end, Tail and Snub pulley minimum diameter recommendations, if same can be accommodated or not, once belt ply rating and tensile class selection is done.

Nylon NN fabric reinforced textile ply conveyor belting is suitable for almost all environmental applications including extreme hot, while EP conveyor belting is best for long haulage beyond 1 km length due to very low stretchability, but not for too hot materials transport.

For example, selecting either EP or Nylon belt Tensile rating class of say 630/3 implies 3 ply belt (technical values being same for both fabric types ) with,

Full Thickness Tensile Strength = 630 kN/m width ; Max Allowable Working Tension = 63 kN/m

Pulley Diameter Minimum for 3 ply HD belting having 3.6mm carcass thickness, over 60% of allowable working tension used, Head = 400 mm , Tail = 315 mm , Bend = 200 mm need to be kept.
Step 4 of HIC Universal conveyor-belt Selection:

Belt Width choosing as per Troughing Adequacy - Belt-Width within or More than minimum size be selected for adequate troughing and cross-stability of the belt as per HIC Universal technical specifications data sheet, else spillage, conveyor belting edge wear shall occur.
Step 5 of HIC Universal conveyor-belt Selection:

Loading Impact Conditions consideration - Breaker ply and higher Tensile Rating conveyor belting needs to be selected considering lump weights and the belt subjected to beating.
Step 6 of HIC Universal conveyor-belt Selection:

Load Support Adequacy measurement - For Adequate Load Support, select belt width MM size within the maximum suggested in relation to belts strength rating class, taking into account loading rate Tons per hour, else conveyor belt will break longitudinally.
Step 7 of HIC Universal conveyor-belt Selection:

Cover Rubber Grade quality and Thickness choice - Nature of conveying material, up to what extent abrasive, whether fine or coarse material, what lump sizes, what will be material temperature degree C, will help decide selecting rubber cover grade as to 'M' or 'HR' or 'FR' or 'OR' or 'Food', and, then Frequency Factor is calculated for deciding thickness of rubber covers, revolutions in MINUTES arrived by Belt Length (Distance in Feet between head and tail pulley) Divided by Belt Speed in Feet per Min, as per HIC-Universal technical data specifications sheet of conveyor belting.

Generally, minimum thickness of rubber cover chosen is 3 mm Top x 1.5 mm Bottom, and above.

Higher tensile rating within same number of plies and greater thickness of top rubber cover choice implies increased conveyor belting wear life due to abrasion and frequent joints failure.