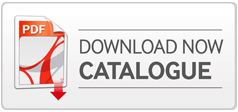 Brake Drum Coupling Manufacturers
Brake Drum couplings used by manufacturers of crane control systems, thruster brake mechanism producer of HIC make Universal brand brake drum with flexible geared coupling located in Kitakyushu Japan, Bulawayo Zimbabwe, Cape Town South Africa, Caxias do Sul Brazil, St. Petersburg Russia, Niagara Falls Ontario Canada, Zwijndrecht The Netherlands, Salzburg Austria, Northgate Queensland Australia, Wetter Berlin Germany, Dubai UAE, Columbus Georgia USA, Mumbai Maharashtra, New Delhi, Chennai Tamil Nadu, Kolkata West Bengal, and other states of India and Asian countries, featuring Dual Purpose server of mounting brake within the same space and that of flexible coupling at same time being resilient against Shocks accommodating combined angular-parallel Misalignments as well as End-Float of shafts, brake drum coupling consisting of grid spring connecting two hubs.
Brake Drum couplings also used by manufacturers of electromagnetic equipment, rubber machinery producer of HIC make Universal brand gear coupling with brake drum located in Long Beach California USA, Worcestershire UK, Bremen Germany, Texas USA, San Po Kong Hong Kong, Singapore, Miami Florida USA, Abu Dhabi UAE, JiaoZuo Henan China Mainland, Parwanoo Himachal Pradesh, Raipur Chhattisgarh, Roorkee Uttarakhand, Delhi, Rohtak Haryana, Rajkot Gujarat, Chennai Tamil Nadu, Mumbai Maharashtra, and other states of India and Asian countries.
Brake Drum Gear coupling sizes produced BDG series 4", 5-1/2", 6", 7", 8", 10", 12", 14", constant Torque up to 1300 Kg.M, OD max MM 375, Bore capacity maximum MM 130.
HIC Universal Brake Drum Gear type flexible couplings are an answer for equipment to drive on Either Directions requiring no lubrication and not affected by water or dust resilient coupling needs for Design Torque or Powers up to 1,740 H.P. or 1300 kW available per 100 rpm.