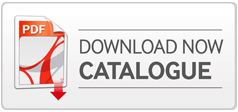 Curved Tooth Flexible Gear Coupling
Full Gear Flexible couplings used by manufacturers of marine gas turbine, sea vessel water jet pump producer of HIC make Universal brand turbine gear coupling located in Kawasaki Japan, Port Elizabeth South Africa, San Jose Costa Rica South America, London England UK, Atherton Queensland Australia, El Sugundo California USA, Jakarta Indonesia, Makati City Philippines, Inverness Scotland UK, Singapore, Ras Al Khaimah UAE, Hyderabad Andhra, Deoband Saharanpur UP, Mumbai Maharashtra, Bengaluru Karnataka, and other states of India and Asian countries, featuring Reversible Hubs permit large Tapered Shaft Separation and that accommodates Exceptional shaft Misalignment of parallel-offset as well as angular while transmitting heavy duty loads, full gear coupling consisting of two hubs with multi-crowned external teeth and two outer sleeves with internal spur teeth.
Full Gear coupling also used by manufacturers of rear rudders, deck winches, paper making machines producer of HIC make Universal brand turbine gear couplings located in Cork Northern Ireland, Warners Bay New South Wales Australia, Kobe Japan, Surrey UK, Kuala Lumpur Malaysia, Lilongwe Malawi, Dubai UAE, Bristol UK, Bangkok Thailand, Noida, Khatauli Muzaffarnagar of Uttar Pradesh, Ahmedabad Gujarat, Mysore Karnataka, Pune Maharashtra, New Delhi, and other states of India and Asian countries.
Curved tooth coupling sizes produced FG series 101, 102, 103, 104, 105, 106, 107, 108, 109, 110, 111, 112, 113, 114, 115, 116, 117, 118 , Max Torque up to 113,000 Kg.M, Bore capacity of full gear couplings maximum MM 610.
HIC Universal Forged Steel Full Gear couplings are an answer for turbine drive duty to maximize trouble-free machine runtime coupling needs for Design Torque or Powers up to 15,778 H.P. available per 100 rpm.
Dynamic Balancing and special Heat Treatment of full gear couplings also undertaken.