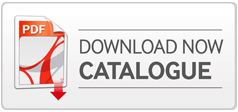 Multi-Directional F Tyre F H B Flange Coupling
Multi-directional Flange couplings used by manufacturers of vertical shaft impact crusher, ball mill, mud pump diesel engine of HIC make Universal brand flexible rubber tyre coupling located in Lovelock Nevada USA, Shanghai China, South Melbourne Victoria Australia, Henderson Perth Western Australia, Christchurch NZ, Whangarei New Zealand, Taupo New Zealand, Breganze Province of Vicenza Italy, Lima Peru, Irwin-dale California USA, Medellin Colombia, Petersborough Ontario Canada, Tyrone Northern Ireland UK, Sumatera Utara Indonesia, Bengaluru Karnataka, Ahmedabad Gujarat, Jaipur Rajasthan, Chennai Tamil Nadu, Kochi Kerala, and other states of India and Asian countries, featuring great Misalignment Tolerance of shaft in all planes of up to 6 mm parallel- 8 mm axial- 4 degree angular and having advantage of Time-Saving tyre changing simple design without disturbing motor and machine, elastic flexible flange coupling consisting of 2 flanges and 1 neoprene rubber made tyre.
'F' Flange flexible rubber tire couplings also used by manufacturers of engine coolant circulation pumps, gas engine mechanics-repairers of HIC make Universal brand flexible tyre coupling located in Auckland New Zealand, Sonthofen Deutschland Germany, Milwaukee Wisconsin USA, Zhengzhou China, Brendale Queensland Australia, Tauranga NZ, Rotorua NZ, Cincinnati Ohio Northern Kentucky USA, Indore Madhya Pradesh, Navi Mumbai Maharashtra, Rajgangpur Orissa, Bilaspur Chhattisgarh, Sevaliya Gujarat, Muzaffarnagar Uttar Pradesh, Roorkee Uttarakhand, Beawar Rajasthan, and other states of India and Asian countries.
Flexible coupling 'F' tyre also used by manufacturers of vibrating screen, electric motors producer of HIC make Universal brand flexible tyre flange type lubrication free coupling located in Wellington New Zealand, Bartica Guyana South America, St. Louis Missouri USA, Palmerston North New Zealand, Greymouth NZ, Arica North Chile, Antioch Nashville Tennessee USA, Cromwell NZ, Dunedin NZ, Harare Zimbabwe, Invercargill New Zealand, Kanpur UP, Faridabad Haryana, Nashik Maharashtra, Dhansura Sabarkanta Gujarat, Virudhnagar Tamil Nadu, Neemrana Rajasthan, Gurgaon Haryana, and other states of India and Asian countries.
"F" tyre flange coupling sizes produced F series 40F, 45, 50, 60, 70, 80, 85, 90, 100, 110, 120,140, 160, 180, 200, 220F with F or H flanges or B type flange coupling that accommodate larger shaft thickness sizes, constant Torque up to 11,600 Nm, Bore capacity maximum MM 190.
Flange coupling F tyre type can tolerate max torque of about 3 times more than constant ratings for short duration, say at starting motor loads.
'F' Rubber Tire flexible element as spare for flange coupling also supplied.
FRAS quality rubber tyre also produced for mining motor applications.
Also, manufacture flange tyre F couplings with HIC Universal Quick-fit Taper Bush.