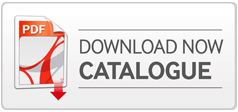 Anti skid Electrical Rubber Mats (IS 5424)
Anti skid Rubber Mat for Electrical Purpose as per IS 5424 used by manufacturers of electrical substation equipment, electrical control panel boards, air conditioning plant producers of HIC make Universal brand electrical insulating mats located in Hermalle-Sous-Argenteau Belgium, Farum Denmark, Busto Arsizio Italy, Ningbo China, Essex UK, Rivne Ukraine, Miami Florida USA, Domene France, St. Petersburg Russia, Buchs Switzerland, Steinkjer Norway, Dammam Saudi Arabia, Malabon City Philippines, Kathmandu Nepal, Kuala Lumpur Malaysia, Ghaziabad UP India, Panchkula, Faridabad, Bhiwani of Haryana India, Pune, Mumbai of Maharashtra India, Ahmedabad Gujarat India, Chennai, Salem of Tamil Nadu India, Gangtok Sikkim, Srinagar Jammu Kashmir, Parwanoo Himachal India, Ludhiana Punjab India, Indore Madhya Pradesh India, Hyderabad, Visakhapatnam of Andhra India, Rourkela, Jharsuguda of Odisha India, Kolkata Bengal India, Ponda Goa India, Badarpurghat Assam India, Bengaluru Karnataka, Shillong Meghalaya India, Korba, Bhilai, Raipur of Chhattisgarh India, New Delhi and other states of India and Asian countries, essential for life safety of workmen from electrical current leakages and short-circuit by floor covering with electrical insulating mat.
Electrical insulation mat dimension sizes Width and Length manufactured M 1 x 2 (standard), 0.9 x 1.8 meter, Mats Surface Finish anti skid chequered or fluted Top and plain Bottom, Mat Color Black as standard, also in Red, Mats Thickness MM 6.5, 8, 10, 12, 15, 19, 25 Max, Av. Tensile Strength (kg/sqcm) 50 kg, Av. Elongation at break 250%, Voltage Test at 15000V for 1 minute with No puncture, insulating mats Breakdown strength > 40,000 Volts, Water Absorption test < 4 mg/sqcm.