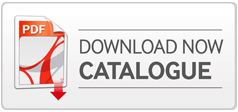 Nitrile NBR Rubber Petroleum Oil Proof Food Grade Sheet
Nitrile rubber sheeting NBR compound nitrile rubber sheet gasket material used by manufacturers of electrical transformers, chilled water pipeline insulation contractors, oil drilling contractors, food and beverage equipment producers of HIC make Universal brand Nitrile rubber sheet packing located in Frankfurt Germany, Ningbo China, Alberta USA, Glasgow Scotland UK, Kowloon Hong Kong, St. Louis Missouri USA, Singapore, Sesto Fiorentino Florence Tuscany Italy, Kuala Lumpur Malaysia, Yukon USA, Purmerend Netherlands, Taipei Taiwan, Newfoundland USA, Styria Bundesland Austria, Amelia Umbria Italy, Michigan USA, Sharjah UAE, Auckland New Zealand, New Mexico United States, Vithal Udyognagar Anand Gujarat India, Hyderabad Andhra Pradesh India, Chennai Tamil Nadu India, Mumbai Maharashtra India, Guwahati Assam India, Agra Uttar Pradesh India, Bengaluru Karnataka India, Delhi India, and other states of India and Asian countries, nitrile rubber sheet gasket for flanges sealing advantageous properties being petroleum oil and vegetable-animal oil resistant, impermeable to gas, resistance to inorganic chemicals products except chlorine, good resilience, thus regarded as oil resistant rubber sheet seal material for wide industrial gasket applications.
NBR rubber sheet seal and gasket material manufactured Sizes w x l Meter 1 x 2, 1.2 x 2.4 (standard), 1.2 x 5, 1.2 x 10, 1.4 x 5, 1.4 x 10, Nitrile Sheeting Thickness MM 1.5 up to 50, Shore A ± 5 Hardness 60, 65, Nitrile Sheeting Color Black, Off-White, Red Surface Finish of Nitrile Sheet smooth or one side cloth impression, 1 ply nylon fabric insertion, 2 ply cloth reinforced, Specific Gravity ± 5% g/cm3 1.45, 1.50, Nitrile Sheet Av. Tensile Strength MPa 7, Av. Elongation at break % 300, Compression Set % at 70 deg. 30, Nitrile Sheeting Temperature resistance range ºC -30, + 110, Nitrile Sheeting Change in Volume % when dipped in ASTM oil no.3 at 70ºC for 72 hrs.15.