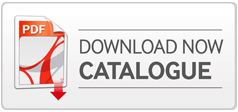 SBR and NR Cloth Inserted Rubber Sheet
Cloth Inserted Ply rubber sheeting SBR Natural rubber blended compound steam resistant rubber sheet gaskets for flanges sealing used by manufacturers of strip curtains, flange gasket material producers of HIC make Universal brand flanges sealing cloth inserted sheet located in Warrington Lancashire England UK, Taipei Taiwan, Beaufort South Carolina United States, Portland USA, New Milton Hampshire UK, Michigan USA, New South Wales Australia, Glasgow Scotland UK, Dammam Saudi Arabia, Qingdao China, Mount Pearl Newfoundland Canada, Rayong Thailand, San Marcos California USA, Abu Dhabi UAE, Tamaulipas Mexico America, Mumbai Maharashtra India, Ahmedabad Gujarat India, Kolkata Bengal India, Delhi India, and other states of India and Asian countries, Fabric rubber sheet advantageous properties being excellent resistant to tear and steam pressure, good dimensional stability and superb resilience, thus regarded as steam quality tear resistant flange rubber gasket for wide industrial diaphragm sheeting applications.
Insertion rubber sheet gasket material manufactured Sizes w x l Meter 1 x 2, 1.2 x 2.4 (standard), 1.2 x 5, 1.2 x 10, 1.4 x 5, 1.4 x 10, Cloth Inserted Sheet Thickness MM 1.5 up to 20, Shore A Hardness ± 5 55, 60, 65, 70 Inserted Sheet Color Black, Red, Off-White, Surface Finish of inserted sheet smooth or one side cloth impression, Ply Insertion Sheeting Specific Gravity ± 5% g/cm3 1.40, Nylon Inserted Diaphragm Sheeting Av. Tensile Strength MPa 8, 12, 15, 17 Av. Elongation at break % 400, 450, 500 Compression Set % at 70 deg. 30, Cloth Inserted Sheet Temperature resistance range ºC -30, + 70.