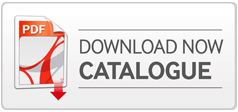 Hypalon CSM Rubber Inorganic Chemicals Resistant Sheet
Hypalon rubber sheeting CSM compound chemical resistant rubber sheet seal material used by manufacturers of chemical acid plant, acid waste drainage piping contractors, automotive chemicals producers of HIC make Universal brand Hypalon sheet gasket packing located in Northlake Illinois USA, Mexico Central America, Ontario Canada, Costa Mesa California USA, Buenos Aires Argentina, Medellin Colombia, San Jose Costa Rica, Guayaquil Ecuador, Caracas Venezuela, Breda, Rhenen of Netherlands, Gateshead UK, Schalbach France, Tyne and Wear England UK, Pazardzhik Bulgaria, Cairo Egypt, Herzliya Israel, Lisbon Portugal, Moscow Russia, Amman Jordan, Beograd Serbia, Edinburgh North Australia, Tokyo Japan, Gyeonggi-do Korea, Selangor Darul Ehsan Malaysia, Mangere New Zealand, Suzhou China, Pune, Mumbai of Maharashtra India, Vadodara Gujarat India, Ghaziabad UP India, Baddi Himachal India, Bhopal MP India, Chandigarh Punjab India, Delhi India, and other states of India and Asian countries, Hypalon rubber sheet sealing advantageous properties being excellent resistance to most inorganic dilute or concentrated acids or chemicals at very low and high temperatures, superb resistance to ozone and oxygen, good dielectric and low moisture absorbing features, moderate oil and grease resistant, thus regarded as anti-acid and corrosive chemical resistant rubber sheet for chemicals industry and wide industrial applications.
CSM sheet rubber gasket material manufactured Sizes w x l Meter 1 x 2, 1.2 x 2.4 (standard), 1.2 x 5, 1.2 x 10, 1.4 x 5, 1.4 x 10, Hypalon Sheet Thickness MM 1 up to 12, Hypalon Rubber Gasket Sheet Shore A ± 5 Hardness 60, 65 Hypalon Sheet Gasket Color Black, Surface Finish of Hypalon Seal Material smooth or one side cloth impression, Specific Gravity ± 5% g/cm3 1.40, Hypalon Gasket Packing Av. Tensile Strength MPa 10, Av. Elongation at break % 350, Compression Set % at 70 deg. 40, Hypalon Sheeting Temperature resistance range ºC -60, + 150.