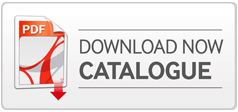 Chloroprene Neoprene Rubber Sheet
Chloroprene rubber sheeting CR compound neoprene rubber sheet gasket material used by manufacturers of defence rubber moulding, air space fuel tank, industrial fire management consultants, fly fishing waders, diving suits, chemical plant machinery producers of HIC make Universal brand neoprene rubber sheet packing located in Waipahu Hawaii USA, Ningbo China, Dartmouth Nova Scotia Canada, Aberdeen Scotland UK, Buenos Aires Argentina, Bogota Colombia, Lehrte Germany, Bratislava Slovakia, Billings Montana USA, San Fernando Trinidad, Caracas Venezuela, Lima Peru, Parkersburg West Virginia USA, Denia Alicante Spain, Mulhouse France, Kowloon Hong Kong, Ube-City Japan, Taipei Taiwan, Kansas City United States, Seoul Korea, Birkerod Denmark, Paris France, Mohali Chandigarh Punjab India, Yamunanagar Haryana India, Sangli, Mumbai, Nashik of Maharashtra India, Vadodara Gujarat India, Coimbatore Tamil Nadu India, Kochi Kerala India, Jaipur Rajasthan India, Noida, Ghaziabad of Uttar Pradesh India, Hyderabad Telangana India, Jabalpur Madhya Pradesh India, Kolkata Bengal India, Pondicherry India, Delhi and other states of India and Asian countries, neoprene sheet rubber advantageous properties being good ozone resistant, impermeable to gas and liquids that acts as a barrier to pass through, resistance to fire and inorganic hydrocarbons, acids alkalis' fair resistance, good bonding to metal and resilience, thus regarded as multi-function rubber sheet diaphragm material for wide industrial sheeting applications.
Neoprene rubber sheet seal material manufactured Sizes w x l Meter 1 x 2, 1.2 x 2.4 (standard), 1.2 x 5, 1.2 x 10, 1.4 x 5, 1.4 x 10, Neoprene Sheeting Roll Thickness MM 1.5 up to 50, Shore A ± 5 Hardness 60, 65, Neoprene Sheeting Color Black, Surface Finish of Neoprene sheet smooth or cloth impression, Specific Gravity ± 5% g/cm3 1.4, 1.45, Neoprene sheeting Av. Tensile Strength MPa 9, Av. Elongation at break % 350, Compression Set % at 70 deg. 45, Neoprene sheeting Temperature resistance range ºC -30, + 100.