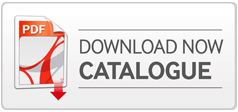 Silicone MQ Rubber Super Heat Proof
Silicone rubber sheeting MQ compound physiologically inert rubber sheet sealing material food grade used by manufacturers of pharmaceutical machinery, electrical insulating board, building construction contractors, food and medical equipment producers of HIC make Universal brand silicone sheet sealing located in San Casciano dei Bagni Siena Italia, Dublin Ireland, Las Vegas USA, Waltham Abbey UK, Ho Chi Minh city Vietnam, Cork Ireland UK, Beijing China, San Francisco United States, Sheffield UK, Newport Beach USA, Abu Dhabi UAE, London United Kingdom, Mumbai, Thane, Nagpur of Maharashtra India, Ahmedabad Gujarat India, Kolkata Bengal India, Ludhiana Punjab India, Chennai, Vellore of Tamil Nadu India, Bengaluru, Manipal of Karnataka India, Puducherry Pondicherry India, Hyderabad Andhra India, Guwahati Assam India, Varanasi , Lucknow of Uttar Pradesh, Gurgaon Haryana India, Delhi India, and other states of India and Asian countries, Silicone rubber sheet seal advantageous properties being resistant to ozone, oxidation, UV. corona discharge and cosmic radiation, excellent resistance to dry air hot temperature above 200 deg. C intermittent, good electrical insulation with dielectric strength 500 V/mil, good resistance to animal and vegetable oils including diluted acids, displays low smoke toxicity and low inflammability, thus regarded as thermally stable super heat resistant rubber sheet packing material for medical equipment, food and drink machines industry and electronics industries wide sealing applications.
Silicone rubber sheet seal material manufactured Sizes w x l Meter 1 x 2, 1.2 x 2.4 (standard), 1.2 x 5, 1.2 x 10, 1.4 x 5, 1.4 x 10, Silicone Sheet Thickness MM 1.0 up to 25, Shore A ± 5 Hardness 50, 60 Silicone Sheeting Color Red, Blue, Black, Translucent Off-White ( Food Grade Quality ), Surface Finish of Silicone Sheet smooth or one side cloth impression, Silicone Sheeting Specific Gravity ± 5% g/cm3 1.20, Silicone Sheet Av. Tensile Strength MPa 8, Av. Elongation at break % 250, Compression Set % at 70 deg. 40, Silicome Sheeting Temperature resistance range ºC -70, + 230.