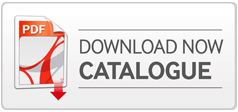 Gasket Rubber Sheet Selection Method
Follow simple steps for as to How to select rubber sheet, insulating mat and insertion sheeting for gasket, seal, floor covering, flange jointing materials:-
Step 1 of HIC Universal rubber sheet Selection:
Elastomer Rubber Compound Grade of sheeting selection- Rubber compounded sheet material grade be wisely selected considering exposure to weather conditions, heat-temperature degrees, oils, fuels, chemicals, etc. to sustain without failure else may cause leakage or other serious damages to gaskets or seals if inappropriate sheeting grade is chosen.
Step 2 of HIC Universal sheeting Selection:
Thickness of sheeting choice- Choose minimum thickness of 1.5 mm and above of rubber-sheet to be die-cut to made to gaskets or seal or diaphragm material. Try to accommodate sheeting of little higher thickness for better service performance for a longer period.
Step 3 of HIC Universal sheeting Selection:
Size as to Width and Length of rubber-sheet- Sizes standard width and length of rubber sheets manufactured are 1m W x 2m L, 1.2m x 2.4m. Sheeting dimensions of 1.2m x 5m, 1.2m x 10m, 1.4m x 5m, 1.4m x 10m and other sizes also produced for large quantities.
Step 4 of HIC Universal sheeting Selection:
Shore A Hardness of rubber sheeting– Shore A Hardness subject to ± 5 tolerance of sheeting 60 to 70 shore hardness is generally used for protection against high abrasion and impact, 50 to 55 durometer hardness rubber sheet for diaphragm energy sealing material like oil, gas, petroleum, 40 to 45 shore hardness softer rubbers for corrosion and abrasion control in slurry, lining of pipework, launders, tanks, other mine site applications.
Step 5 of HIC Universal sheeting Selection:
Ply Cloth Insertion sheeting or Pure gum sheet– Fabric inserted rubber sheet for high tear resistance reinforced with single or double ply nylon fabric insertion sheet jointing suitable for air and water pressure and for use as diaphragms sheet for oil, LPG, solvent, control valves, pumps, flange jointing for creating differential pressures OR pure gum sheet with no cloth insertion, be selected and specified that shall be custom- manufactured.
Step 6 of HIC Universal sheeting Selection:
Colour of rubber sheeting– Black color sheet as standard manufactured, besides Blue, Red, Grey, White Food Grade Quality and others be specified.
Step 7 of HIC Universal rubber sheet Selection:
Surface Finish of rubber sheets– Smooth surface finish sheeting, Cloth Impression finish rubber sheet, Chequered finish electrical mat, Calendared finish sheet, flat Matte finish sheeting rolls be specified. Sizes 1m W x 2m L, 1.2m x 2.4m are produced in moulded press finish.
*check Disclaimer, please