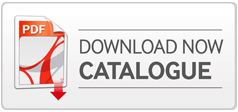 2-Way Medium Pressure Trailer Mud Pump Ball Valve 100 Bar Max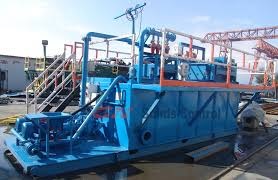 2-Way Medium Pressure ball valve Threaded Connectors sizes used by manufacturers of trailer diesel pump, mud pump producers and industrial piping contractors of HIC make Universal brand medium pressure ball valve located in Toreboda Sweden, San Francisco USA, Hebei China, St. Joseph Minnesota USA, New South Wales Australia, Georgia United States, Doha Qatar, Abu Dhabi UAE, Kuwait, Ipoh Malaysia, Al Khobar Saudi Arabia, Jakarta Indonesia, Holland Nederland, Singapore, Mumbai Pune Thane Ahmednagar of Maharashtra India, Hyderabad Andhra India, Noida Lucknow UP India, Bengaluru Hubli of Karnataka India, Ahmedabad Bhavnagar Vadodara of Gujarat India, Chennai Erode Madurai Coimbatore of Tamil Nadu India, Karnal Gurgaon of Haryana India, Hardwar Uttarakhand India, Kolkata Bengal India, Kochi Kerala India, Delhi India, and other states of India and Asian countries, as advantage of medium pressure ball valve being increased flow rates due to compact coned-and-threaded connection reliable for very frequent on-off operations, that can transfer most liquids at high temperature.
Medium Pressure threaded ball valves for petroleum and general hydraulic pipelines manufactured valve Sizes MM 3 to 100 NB ~ 1/8 " up to 4", Test Pressure up to Bar 100, Temperature Range -40º C to + 150º C, Valve Body Material forged steel or stainless steel, Ball Seat PTFE or GFT or CFT, Body and Stem Seals PTFE or NBR, Valve End Connections screwed BSP as per ISO 228 T1 or NPT Male or Female extended nipple, Control Valve Accessories actuators, limit switches.
Ball valve, 2-Way High Pressure Ball valve, 2-Way Medium Pressure Ball valve, 2-Way Low Pressure Ball valve, 2-Way Reduced Port Ball valve, 2-Way 3Pc Threaded Ball valve, 2-Way Single Pc Flanged Ball valve, 2-Way 2Pc Flanged Ball valve, 2-Way 3Pc Flanged End Ball valve, 3-Way Ball valve, 4Way Ball valve, Minimum order quantity in Assortment sizes or single size NUMBERS 02.