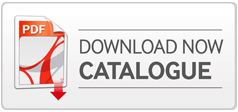 Straight Pattern Check Valve Manufacturers
Straight Check valve sizes used by manufacturers of turbine steam systems, oil transfer pump and piping consultants of HIC make Universal brand Non return valve located in Frankfurt Germany, Pomona California USA, Al Khobar Kingdom of Saudi Arabia, Aberdeen UK, Milan Italy, Odessa Texas United States, Mumbai Pune of Maharashtra India, Noida Uttar Pradesh India, Bengaluru Hubli of Karnataka India, Ahmedabad Vadodara of Gujarat India, Chennai Coimbatore of Tamil Nadu India, Gurgaon Faridabad of Haryana India, Haridwar Uttarakhand India, Bhubaneswar Odisha India, Kolkata Bengal India, Ranchi Jamshedpur Jharkhand India, Bhiwadi Alwar of Rajasthan India, Jabalpur Indore Madhya Pradesh, Barnala Ludhiana Punjab India, Raipur Chhattisgarh India, Hyderabad Andhra India, Cochin Kerala India, Patna Bihar India, Delhi India, and other states of India and Asian countries, as advantage of Straight pattern non-return valve being allows flow in one direction with straight pipe upstream avoids premature as well as vibration, thus helps to protect processes.
Straight pattern Check valve NRV for steam turbine and oil pump services manufactured valve Sizes MM 6 to 50 NB ~ 1/4" up to 2", Test Pressure up to Bar 700, Valve Body Material cast steel or forged steel or stainless steel or brass, Valve End Connections Screwed end BSP or NPT or Socket Weld or Flanged Ends ASA or BS class, Check Valve Accessories Not needed.
Needle valve, High Pressure Straight Port Needle valve, Angle Needle valve, Flanged Needle valve, Minimum order quantity in Assortment sizes or single size NUMBERS 02.