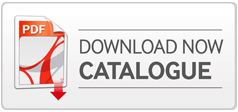 Wafer Check Valve
Wafer Check valve sizes used by manufacturers of power plant steam systems, natural gas pipeline fabricators and industrial piping contractors of HIC make Universal brand Non return valve located in Houston Texas USA, Frankfurt Germany, Osaka Japan, Winterthur Zurich Switzerland, Guaynabo Puerto Rico, Baku Azerbaijan, Abu Dhabi UAE, Milan Italy, Edmonton Alberta Canada, Macae Rio de Janeiro Brazil, Kuala Lumpur Malaysia, Hanoi Vietnam, Mumbai Pune Parli Vaijnath Nashik of Maharashtra India, Hyderabad Andhra India, Noida Rosa Dadri Rihand Anpara UP India, Bengaluru Hubli of Karnataka India, Ahmedabad Kutch Kheda Jamnagar of Gujarat India, Chennai Tuticorin Neyveli Ennore of Tamil Nadu India, Panipat Faridabad Yamuna Nagar of Haryana India, Tehri Uttarakhand India, Jharsuguda Talcher Odisha India, Kolkata Durgapur Bengal India, Jamshedpur Jharkhand India, Kota Anta Beawar Rajasthan India, Betul Vidyutnagar Madhya Pradesh, Chandigarh Bathinda Punjab India, Paloncha Cuddapah Hyderabad Andhra India, Kayamkulam Kerala India, Kishtwar Jammu and Kashmir India, Delhi India, and other states of India and Asian countries, as advantage of Wafer type non-return valve being one-way valve that allows flow in one direction meaning which forward flow, thus prevents flooding and protects strainers, flow-meters as well as control valves due to anti-reverse flow design.
Wafer type Check valve NRV for steam control and natural gas flow control services manufactured valve Sizes MM 50 to 300 NB ~ 2" up to 12", Test Pressure up to Bar # 150, Valve Body Material cast steel or forged steel or stainless steel or brass, Valve End Connections Screwed end BSP or NPT or Socket Weld or Flanged Ends ASA or BS class, Check Valve Accessories Not needed.
Non return valve, Straight Pattern Check valve, Lift-Up Pattern Check valve, Swing Check valve, Wafer Check valve, Minimum order quantity in Assortment sizes or single size NUMBERS 02.