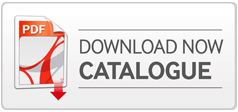 Swing Check Valve
Swing Check valve sizes used by manufacturers of feed water systems, fuel line pump system and plumbing contractors of HIC make Universal brand Non return valve located in Nagoya Japan, Aberdeen Scotland UK, Hempstead New York USA, Perth Australia, Taipei Taiwan, Houston Texas United States, Qingdao China, Seoul South Korea, Kuala Lumpur Malaysia, Hanoi Vietnam, Navi Mumbai Pune Raigad Nashik of Maharashtra India, Hyderabad Andhra India, Noida Ghaziabad Uttar Pradesh India, Bengaluru Hubli of Karnataka India, Ahmedabad Vadodara of Gujarat India, Chennai Coimbatore of Tamil Nadu India, Gurgaon Faridabad of Haryana India, Pantnagar Uttarakhand India, Balasore Odisha India, Kolkata Asansol Bengal India, Dhanbad Jharkhand India, Bhiwadi Alwar of Rajasthan India, Pithampur Indore Madhya Pradesh, Chandigarh Ludhiana Punjab India, Hyderabad Andhra India, Kottayam Kerala India, Srinagar Jammu and Kashmir India, Delhi India, and other states of India and Asian countries, as advantage of Swing type non-return valve being produces high resistance to flow in open position in one direction only, and closes automatically in the event of reverse flow.
Swing type Check valve NRV for fuel injection and feed water control services manufactured valve Sizes MM 25 to 200 NB ~ 1" up to 8", Test Pressure up to Bar # 300, Valve Body Material cast steel or forged steel or stainless steel or brass, Valve End Connections Screwed end BSP or NPT or Socket Weld or Flanged Ends ASA or BS class, Check Valve Accessories Not needed.
Non return valve, Straight Pattern Check valve, Lift-Up Pattern Check valve, Swing Check valve, Wafer Check valve, Minimum order quantity in Assortment sizes or single size NUMBERS 02.