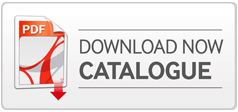 Butterfly Flanged HVAC Sanitary Water Valve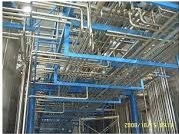 Butterfly Flanged valve sizes used by manufacturers of sanitary pipe fittings, HVAC control system producers and industrial plumbing contractors of HIC make Universal brand Butterfly valve Flange type located in Southampton UK, Illinois USA, Milano Italy, Houston Texas United States, Manchester UK, Xiamen China, Kuala Lumpur Malaysia, Bangkok Thailand, Colombo Sri Lanka, Mumbai Pune Thane of Maharashtra India, Noida Uttar Pradesh India, Mysore Bengaluru Hubli of Karnataka India, Ahmedabad of Gujarat India, Pondicherry Chennai Coimbatore of Tamil Nadu India, Gurgaon of Haryana India, Dehradun Uttarakhand India, Bhubaneswar Odisha India, Kolkata Bengal India, Jamshedpur Jharkhand India, Jaipur of Rajasthan India, Indore Madhya Pradesh, Jalandhar Ludhiana Punjab India, Baddi Kala Amb Himachal Pradesh India, Raipur Chhattisgarh India, Hyderabad Andhra India, Kochi Kerala India, Patna Bihar India, Delhi India, and other states of India and Asian countries, as advantage of Flange type butterfly valve being corrosion resistant tight shut-off good flow control and low drop in pressure of liquids or slurry, reliable for frequent on-off operation in processes where a small percentage of total pressure drop is permitted by the valve and superb substitute for gate valves installed in water.
Flanged Butterfly valve for HVAC system and hot and cold water flow control services manufactured valve Sizes MM 50 to 400 NB ~ 2" up to 16", Test Pressure up to #150, Valve Body Material cast iron or cast steel or stainless steel, Body and Disc Liner Nitrile or EPDM or PTFE, Valve End Connections Flanged class ASA or BS, Control Valve Accessories Not needed.
Butterfly valve, Wafer Butterfly valve, Butterfly Flanged type valve, Minimum order quantity in Assortment sizes or single size NUMBERS 02.