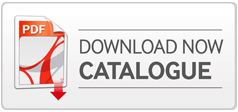 Cam and Groove Couplings Manufacturers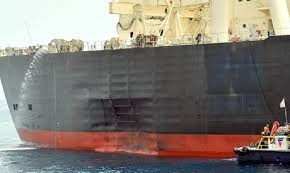 Camlock coupling sizes used by manufacturers of oil tanker, pharmaceutical tanks, viscous liquid pump, slurry pump producers and industrial piping contractors of HIC make Universal brand Cam and Groove Coupling located in Oxon Oxford shire England UK, Stoystown Pennsylvania USA, Dublin Ireland UK, Taipei Taiwan, Beijing China, Frankfurt Germany, Abu Dhabi UAE, Charlotte North Carolina USA, Istanbul Turkiye, Stillwater Minnesota United States, Athens Greece, Tasmania Australia, Johannesburg South Africa, Tehran Iran, Dammam Saudi Arabia, Kuala Lumpur Malaysia, Mumbai Pune of Maharashtra India, Mathura Uttar Pradesh India, Bengaluru of Karnataka India, Ahmedabad Vadodara of Gujarat India, Chennai Coimbatore of Tamil Nadu India, Faridabad Panipat of Haryana India, Dehradun Uttarakhand India, Bhubaneswar Odisha India, Kolkata Bengal India, Jamshedpur Jharkhand India, Guwahati Numaligarh of Assam India, Jaipur Bhiwadi of Rajasthan India, Indore Madhya Pradesh, Ludhiana Punjab India, Srinagar Jammu Kashmir, Parwanoo Himachal Pradesh India, Raipur Chhattisgarh India, Hyderabad Andhra India, Kochi Kerala India, Barauni Bihar India, Delhi India, and other states of India and Asian countries, as advantage of Camlock coupling being safe transfer of volatile and flammable liquids implying secure connections to tanks including dry powders bulk handling, thus ensuring no separation of line pressure plus safe clean working environment.
Cam Groove Coupling and Camlock Fittings for liquid food vending machines and connection of hoses to tanks services manufactured cam and groove coupling Sizes 1/4" up to 6", Working Pressure up to Bar 35, Camlock Body Material stainless steel SS304 or SS316 or Carbon Steel W.C.B. or IS 1030 or brass or Aluminum, Seal gasket material Buna-N Nitrile or Silicone pharma grade up to 200ºC temperature or Viton up to 250ºC high temperature resistance or Neoprene or Teflon, Cam Lock hose fittings End Connections Pipe thread BSP Male or Female or NPT male and female or Socket weld or hose thread or hose shank or flanged class BS or ASA or DIN, Camlock Coupling Fittings Spare Camlock Adaptor Female thread, Adaptor Male thread, Adaptor Pipe flange, Adaptor Hose shank, Adaptor Dust plug; Camlock Coupler Female thread, Coupler Male thread, Coupler Pipe flange, Coupler Hose shank, Coupler Dust plug.
Camlock Coupling, Camlock Coupler, Camlock Adaptor, Camlock Dust Plug, Minimum order quantity in Assortment sizes or single size NUMBERS 04.
Packed in sea-worthy jute or HDPE bags or wooden box-crate.