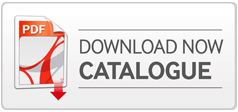 High Pressure Gate Valve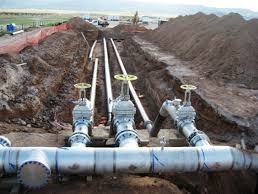 High Pressure Gate valve sizes used by manufacturers of oilfield equipment, power generation equipment producers and industrial piping contractors of HIC make Universal brand Gate valve located in Cambridge Massachusetts USA, Johannesburg South Africa, St. Catherine Jamaica, San Jose Costa Rica, Monterrey Mexico, Richards Bay South Africa, Zulia Venezuela, Ontario Calgary Alberta of Canada, Durham North Carolina United States, Kuwait, Riyadh Saudi Arabia, Tehran Iran, Dubai Abu Dhabi Ajman of UAE Middle East, Sana'a Yemen, Singapore, Zhejiang China, Bintulu Malaysia, Mumbai Pune of Maharashtra India, Noida Ghaziabad Uttar Pradesh India, Bengaluru Hubli of Karnataka India, Ahmedabad Vadodara of Gujarat India, Chennai Coimbatore of Tamil Nadu India, Faridabad Gurgaon of Haryana India, Dehradun Uttarakhand India, Bhubaneswar Odisha India, Kolkata Bengal India, Ranchi Jamshedpur Jharkhand India, Jaipur of Rajasthan India, Jabalpur Indore Madhya Pradesh, Jalandhar Ludhiana Punjab India, Raipur Chhattisgarh India, Hyderabad Andhra India, Cochin Kerala India, Patna Bihar India, Delhi India, and other states of India and Asian countries, as advantage of Control gate valve being tight shut-off and very little resistance to flow of air, oil, gas, heavy liquids, reliable for infrequent operation to isolate the downstream line from the upstream.
Gate valve Flow Control Socket or Butt-Weld ends or Threaded End and gate valve Flanged for through- conduit oil pipeline and boiler outlet pipelines services manufactured valve Sizes MM 12 to 300 NB ~ 1/2" up to 12", Test Pressure up to #1500 up to 2" size ; #300 from 1" up to 12" size gate valve, Valve Body Material forged steel or cast steel or stainless steel, Body and Stem Seals PTFE or GRAFOIL, Valve End Connections Threaded or Screwed end or Butt-Weld ends or socket or gate valve sizes 1" to 12"-Flanged Ends ASA or BS or DIN class, Control Valve Accessories Not needed.
Gate valve, Butt-Weld Gate valve, Socket weld Gate valve, Screwed end Gate valve, Flanged Gate valve, Minimum order quantity in Assortment sizes or single size NUMBERS 02.