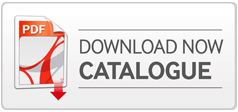 4 Way Flanged Multiport Ball Valve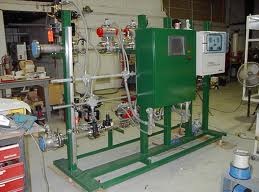 4 Way Flanged Multiport ball valve sizes used by manufacturers of gas control mixer panel equipment, gas mixing systems and industrial piping contractors of HIC make Universal brand Multiport ball valve located in Birmingham UK Great Britain, Vasby Sweden, Malvern Pennsylvania USA, Guangzhou China, Londonderry New South Wales Australia, Seoul Korea, Brno Czech Republic, Gauteng South Africa, Xanten Germany, Holland Netherlands, Charlotte North Carolina United States of America, Kobe Japan, Taipei Taiwan, Sao Paulo Brazil, Madrid Spain, Buenos Aires Argentina, Bangkok Thailand, Moscow Russia, Cedex France, Singapore, Kuala Lumpur Malaysia, Mumbai Pune Raigad of Maharashtra India, Hyderabad Andhra India, Noida Ghaziabad Auraiya UP India, Bengaluru Hubli of Karnataka India, Ahmedabad Rajkot Porbandar of Gujarat India, Chennai Tuticorin Madurai of Tamil Nadu India, Rohtak Gurgaon of Haryana India, Dehradun Uttarakhand India, Kolkata Howrah Bengal India, Jamshedpur Jharkhand India, Jaipur Rajasthan India, Indore Madhya Pradesh, Chandigarh Bathinda Punjab India, Rudrapur Uttarakhand, Thiruvananthapuram Kerala India, Delhi India, and other states of India and Asian countries, as advantage of Four Way multiport diverter valve being blow-out proof stem design cost reducing feature as can get same functionality in place of using plural number of valves, serves in diverting flow pressure either 'L' port 4 way valve configuration to flow in 1 direction or 'T' port configuration 4 way valve intended for bi-directional flow.
4 Way Flanged Diverter valves for gas dilution and gas mixing services manufactured valve Sizes MM 6 to 150 NB ~ 1/4" up to 6", Test Pressure up to Bar # 300, Temperature Range -20º C to + 150º C, Valve Body Material cast steel or stainless steel, Ball Seat POM or PEEK or PTFE or GFT, Body and Stem Seals PTFE or NBR or FPM, Valve End Connections ASA or BS class flanges, Control Valve Accessories gear box, actuators, locking device, limit switches proximity switches-for position indication and remote control.
Ball valve, 2-Way High Pressure Ball valve, 2-Way Medium Pressure Ball valve, 2-Way Low Pressure Ball valve, 2-Way Reduced Port Ball valve, 2-Way 3Pc Threaded Ball valve, 2-Way Single Pc Flanged Ball valve, 2-Way 2Pc Flanged Ball valve, 2-Way 3Pc Flanged End Ball valve, 3-Way Ball valve, 4Way Ball valve, Minimum order quantity in Assortment sizes or single size NUMBERS 02.