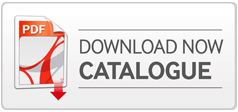 High Pressure Needle Valve
Straight Needle valve sizes used by manufacturers of mobile refrigeration system, gas handling equipment and industrial piping consultants of HIC make Universal brand High Pressure Needle valve located in Birmingham United Kingdom, Secunda Mpumalanga South Africa, Tavenier Florida USA, Taipei Taiwan, Costa Mesa California USA, Zhejiang China, Munich Germany, Mandaluyong City Philippines, Mumbai Pune of Maharashtra India, Noida Agra Uttar Pradesh India, Bengaluru Hubli of Karnataka India, Ahmedabad Vadodara of Gujarat India, Chennai Coimbatore of Tamil Nadu India, Gurgaon Faridabad of Haryana India, Rudrapur Uttarakhand India, Bhubaneswar Odisha India, Kolkata Bengal India, Ranchi Jamshedpur Jharkhand India, Jaipur Nagaur of Rajasthan India, Jabalpur Indore Madhya Pradesh, Bathinda Ludhiana Punjab India, Raipur Chhattisgarh India, Hyderabad Andhra India, Cochin Kerala India, Patna Bihar India, Delhi India, and other states of India and Asian countries, as advantage of Straight port needle valve being allows precise control of fluid flow at low flow rates, convenient for vertical inline pipe fitting.
Straight port Needle valve High Pressure Screwed End and needle valve Flanged for refrigeration and gas regulating services manufactured valve Sizes MM 3 to 50 NB ~ 1/8" up to 2", Test Pressure up to Bar 500 in threaded or screwed end and up to #300 for flanged valve, Valve Body Material carbon steel or stainless steel or brass or CA104, Body and Stem Seals PTFE or NBR or FPM or GRAFOIL, Valve End Connections Screwed end BSP as per ISO 228 T1 or NPT Male or Female or Flanged Ends ASA or BS class, Control Valve Accessories Not needed.
Needle valve, High Pressure Straight Port Needle valve, Angle Needle valve, Flanged Needle valve, Minimum order quantity in Assortment sizes or single size NUMBERS 02.