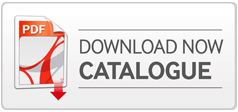 3 Pc Screwed End Ball Valve
3 Pc Screwed End ball valve Threaded-Socket Weld-Butt Weldable Ends sizes used by manufacturers of subsea isolation system, marine equipment producers and steam pipeline contractors of HIC make Universal brand cryogenic ball valve located in Kalinin Russia, Lafayette Louisiana United States, Vestfold Norway, Osborne Park Western Australia, Milano Italy, Moscow Russia, Cheshire UK, Madrid Spain, Houma Louisiana USA, Angouleme Cedex France, Hanoi Vietnam, Zhejiang China, Taipei Taiwan, Kowloon Hong Kong, Doha Qatar, Dubai UAE, Kuwait, Kuala Lumpur Malaysia, Jubail Saudi Arabia, Jakarta Indonesia, Amsterdam Nederland, Singapore, Mumbai Pune Nashik of Maharashtra India, Vishakhapatnam Andhra India, Noida Rampur UP India, Bengaluru Hubli of Karnataka India, Ahmedabad Porbandar Kandla Mundra of Gujarat India, Chennai Salem Tuticorin Coimbatore of Tamil Nadu India, Faridabad Gurgaon of Haryana India, Hardwar Uttarakhand India, Kolkata Bengal India, Kochi Kerala India, Paradip Odisha India, Port Blair Andaman's Nicobar, Karaikal Pondicherry India, Delhi India, and other states of India and Asian countries, as advantage of 3 piece ball valve being bi-directional flow handling is superb due to bubble-tight seal system low torque design, thus no leakage and ease of maintenance.
3 piece steam rated ball valves for thermal fluids and cryogenic services manufactured valve Sizes MM 12 to 50 NB ~ 1/2" up to 2", Test Pressure up to Bar # 800, Temperature Range -20º C to + 150º C, Valve Body Material forged steel or or cast steel or stainless steel, Ball Seat PTFE or GFT or CFT, Body and Stem Seals PTFE or GRAFOIL, Valve End Connections screwed BSP as per ISO 228 T1 or NPT Male or Female extended Nipple or Socket Weld or Butt Weld-able, Control Valve Accessories actuators, locking device.
Ball valve, 2-Way High Pressure Ball valve, 2-Way Medium Pressure Ball valve, 2-Way Low Pressure Ball valve, 2-Way Reduced Port Ball valve, 2-Way 3Pc Threaded Ball valve, 2-Way Single Pc Flanged Ball valve, 2-Way 2Pc Flanged Ball valve, 2-Way 3Pc Flanged End Ball valve, 3-Way Ball valve, 4Way Ball valve, Minimum order quantity in Assortment sizes or single size NUMBERS 02.